DIWALI OFFER

Up to 20% Off
Valid on all Hair Wigs & Hair Patches
Flat 20% Off on Hair Patches above 18K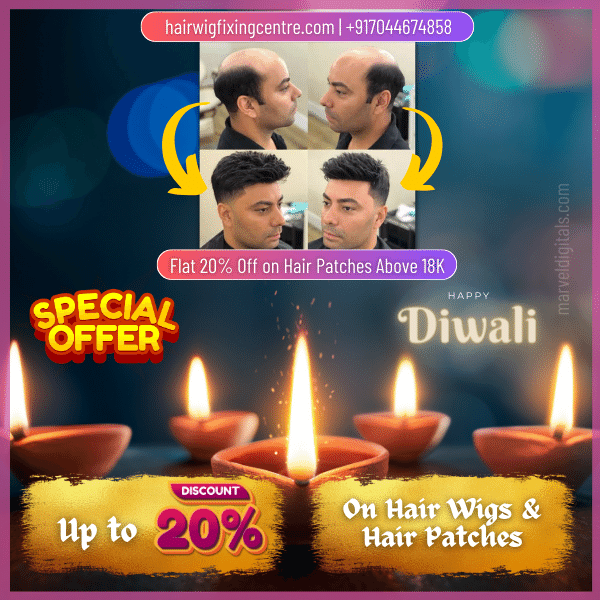 Get Back Hair Style in

Just 2 Hrs
With Natural Human Hair Wig & Patch for Men
Washable | Undetectable | Any Hairstyle | Cover any Bald Areas | Long life of 1-2 years | Amazing Quality | Assured Natural Hair | Easy to Use and Maintain | Swim or Exercise or Wear Helmet with it
Hair Restorations without any Surgery, Pain, Medicine or Side-effects.
You can do all activities Normally even after getting your Hair Patch or Wig Fixed
Best Non-Surgical Hair Replacement Center, Kolkata
Hair Wig & Patch Services for Men
Any bald spot (except complete bald case) in men can be covered with Hair Patch or Hair Toupee to get desired hairstyle look.
4 ways to fix Hair Patches for Men:
Hair Patch Bonding with Glue
Hair Patch Clipping
Hair Patch Taping
Hair Patch Weaving
We get a 90% natural look with the first servicing. In the second servicing, we get a 100% natural look.
Contact us now to know the best patch for your needs, within your budget.
When men have a fully bald head, a Full Head Wig to gives the best look. It covers the whole head and it comes with elastic and adjustable straps to keep it fit on the head.
Contact us to understand what is best for your baldness problem.
Hair Patch Servicing for Men
A hair Patch or toupee in men needs servicing in 25 to 30 days for sanitary reasons as well as in order to keep the look consistent by giving haircuts to the hair on the head and matching it again with the hair of the patch.
Call now to schedule hair patch servicing.
A wide variety of quality patches are available.
Few of them are Miraz, Miraz front lace, Q6, Ogtogon, Full lace, Toper, Filament, Mono bass, Australia, Silk, Front line.
Get 10% Off On Your First Patch or Wig!
Book Free Demo & Consultation.
Hair Patch Fixing Process & Styles Demo
Hair Patch Fixing Proedure & Steps
They are simply best at what they do. Variety of Hair Patch Qualities are available, but what they suggest is best for you. I simply selected what they suggested and I am enjoying my new look for more than a month now. I highky recommend them if you really want best quality, service and obvisouly the best look.
Diwali Offer

Upto 20% Off On All Hair Wigs & Hair Patches
Grab the Offer before it exipre.
I did hair transplant 2 years ago and more than 1.5 lacks was spent, but didn't get desired results. I ended up eating medicines and going through pain for long time, but no result. Finally I happen to visit Hair Wig Fixing Center in College Street and decided to give hair patch a shot. I got a new look instantly withing 60-70 minutes, without any pain or medicine. It feels awesome. Thanks.
Hair Wig Fixing Centre Location​

Hair Wig Shop Address
YMCA Building, 305, 3rd Floor, 90/6A, Mahatma Gandhi Rd, opp. Grace Cinema, Calcutta University, College Street, Kolkata, West Bengal 700007
Nearest stations & How to reach the Wig Shop (Distance from them)
Mahatma Gandhi Road
(Blue Line)
Hair Wig Fixing Centre Timings
Office Timings
Open on all Days | Open - 10 a.m. | Closes - 8 p.m.

Proprietor Mr. Biplab Manna | Mr. Sanju Manna
Combined experience of our team is more than 15 years.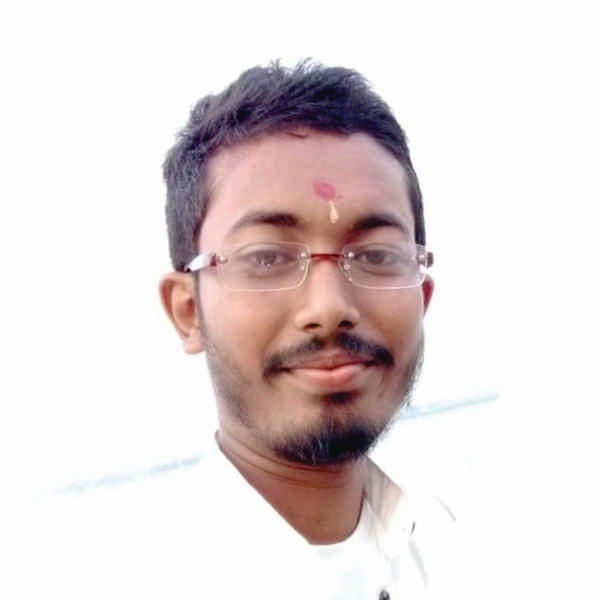 GST Registration Certificate
GSTIN Number : 19FVQPM2335J1ZZ
Hair Wig Fixing Centre is owned by Uptal Manna a.k.a. Sanju Manna. Our GST Registration Certificate is as follows. GST certificate can be verified by visiting the official website of GST, Government of India.
| | |
| --- | --- |
| Legal Name | Utpal Manna |
| Trade Name | Lotus Stylish Wigs Manufacturer & Supplyer |
| Constition of Business | Proprietorship |
| Nature of Business Activities | 1. Retail Business 2. Wholesale Business |
| Manufacturing Unit | Lotus Stylish, Howrah |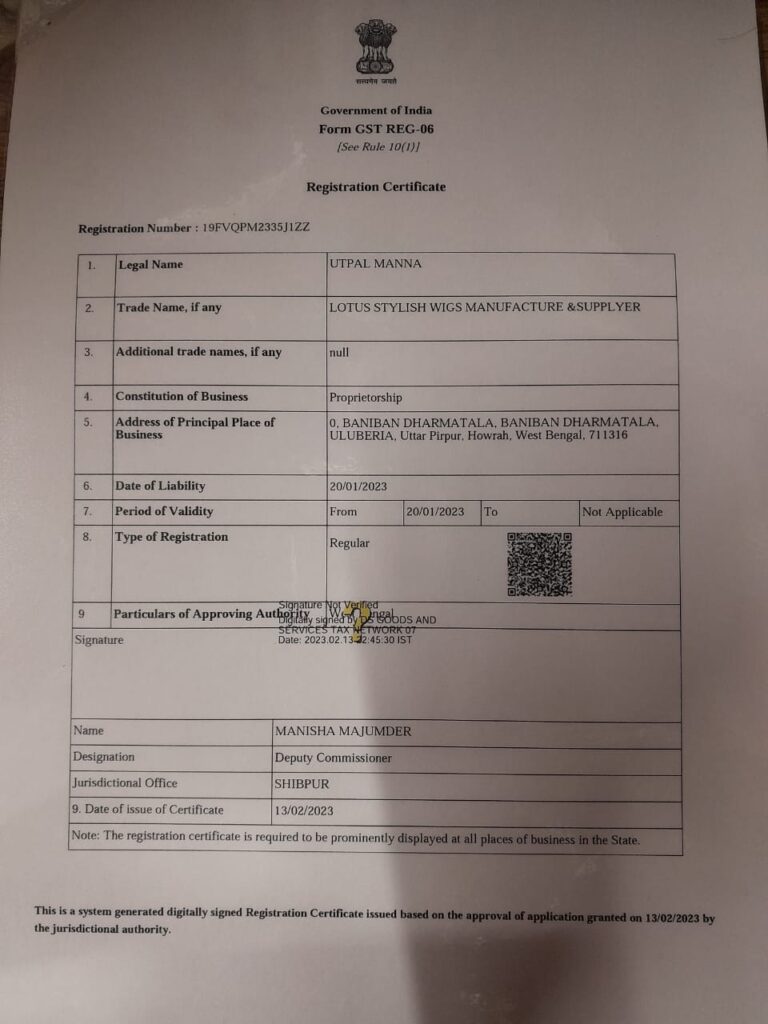 Trade Registration Certificate
Trade Registration Number : 1715